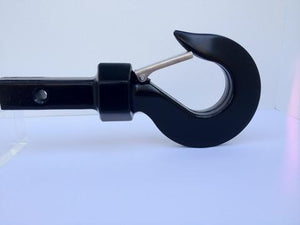 MONSTER HOOK - TITANIUM BLACK
Part #: MH-4
$23041

$230.41
Free Shipping in Canada.
---
---
The MONSTER HOOK is the only solid forged, Titanium based alloy recovery hook in the world. It is the strongest, safest and simplest recovery hook to hit the market.
Monster Hooks are made of Solid Forged Titanium-Based Steel, with Chrome Plated or Satin black finish.
Delivers exceptional durability and wear resistance
Made from the highest quality materials
Meets the highest quality standards

#MHIMH-4
---