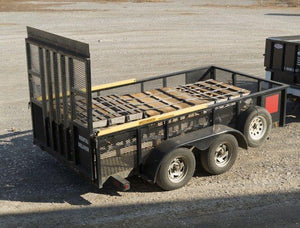 BEDNET UTILITY CARGO NET (6' X 7')
Part #: 0272
$8695

$86.95
Free Shipping in Canada.
---
---
The Bednet Utility Cargo Net (standard size) is a great solution for trailers and other restraint applications. Made from 6,000 lb. strength seatbelt webbing, these rectangular nets offer many attachment points to allow them to conform to most loads. Tie downs not included.
Height (length): 72"
Weight: 5 lbs
Width: 84"
---