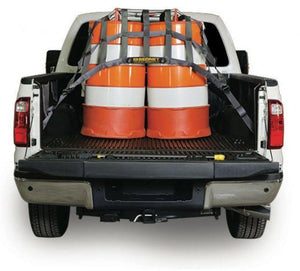 BEDNET MEDIUM (FULL SIZE SHORT BED)
Part #: 0102
$13509

$135.09
Free Shipping in Canada.
---
---
The ground-breaking design of the Bednet Cargo Restraint System allows your crews to quickly and safely secure cargo in pickups. This is a heavy-duty pickup truck cargo net. The integrated straps quickly adjust and conform to the load, holding it securely in place using the truck s existing anchor points. Carry case included.
Height (length): 65"
Weight: 6.3 lbs
Width: 64.5"
---