News
Posted by CALVIN HALE on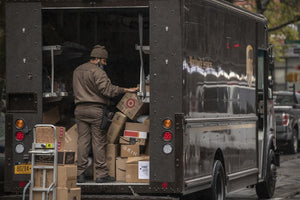 Did you just place a parts order, only to get the dreaded email saying that what you ordered is on backorder?! This is an extremely frustrating problem to run into as a consumer. But trust us, it is just as frustrating for us at the Lions Den Team. Here we are going to breakdown why this has become such a prevalent issue, and also why it probably isn't going away anytime soon, at least for very popular items.
Posted by CALVIN HALE on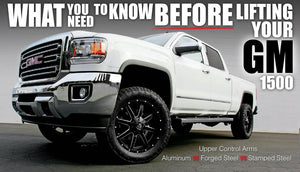 Stamped Steel, Aluminum, and Forged Steel Control Arms For the 2014-2016 Chevy Silverado and GMC Sierra 1500 trucks, GM offered 3 different upper control arms: stamped steel, aluminum, and forged steel. Additionally, in 2014-2016 GM truck had two different knuckles—aluminum and steel—each with different ball joint hole sizes. Stamped steel and aluminum arms have a larger ball joint that fit the same knuckle. Steel knuckles with forged steel control arms had smaller ball joint holes that match the cast steel arms only. This is the same setup found on 2007-2014 models. Forged steel and forged aluminum arms have retention clips on the ball joint so...